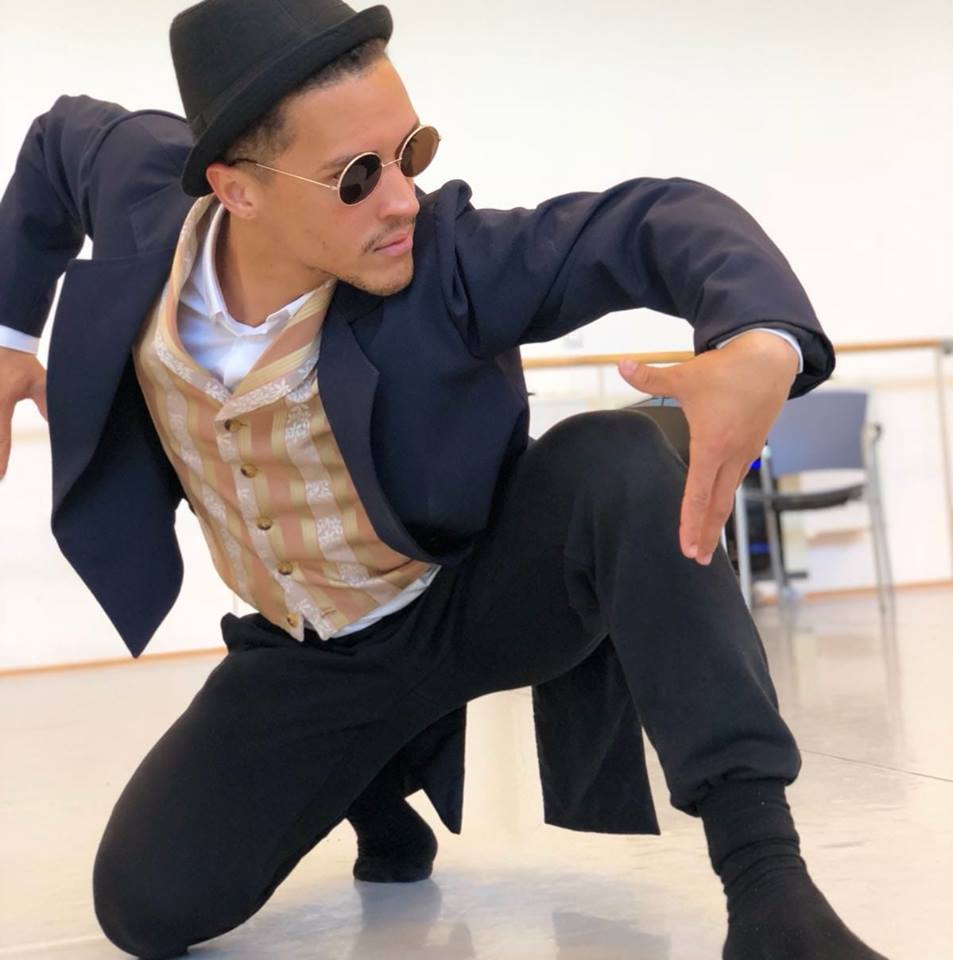 A native of Dominican Republic, Ramón Júnior Chávez León was born in a family passionated with the arts whose father is an artistic journalist.
Ramón attended the Academia de Formación Artística Amauris Sánchez where he was introduced to Musical Theater studying singing and dance. Through these experiences his love for dance was born and later on, at the Escuela Nacional de Danza de Bellas Artes, learnt the basics of ballet, contemporary dance and Dominican Folklore. While attending this School he became a member of Royalty, representing this Urban Dance Company in an international Hip Hop competition in Las Vegas.
Chávez has been leaving in Madrid since 2016, coming to Spain as a fellow of his home country. He first attended the Universidad Rey Juan Carlos and the Instituto Superior de Danza Alicia Alonso to study Choreography and Contemporary Dance Interpretation while becoming a member of the Urban Dance Group TNK and representing Spain at International Hip Hop Competition in Arizona in 2017.
Ramón Chávez has also performed with several other companies including Endanza, Compañía Nacional de Danza Contemporánea of the Dominican Republic, Ballet de Cámara de Madrid or Elephant in the Black Box, and currently works for Larumbe Danza, located in Coslada, Madrid, Spain.