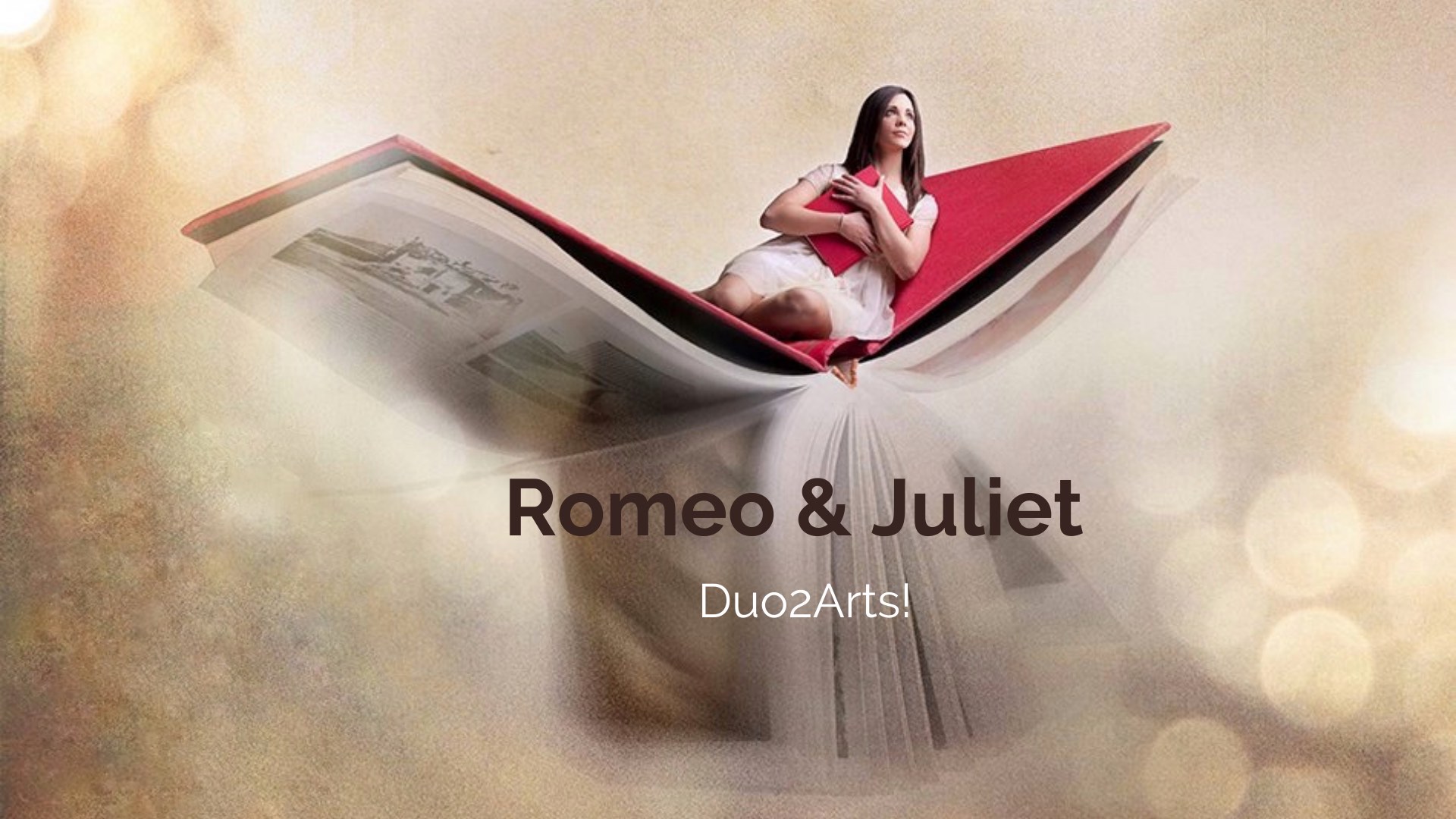 With the city of Verona as an inspirational setting, two in loved youngsters, from confronted families, are victims of situations of conflict, hatred and violence. Situations that are not desired nor helped. After a secret wedding between the lovers, Tybalt, Juliet's uncle, kills Mercutio, Romeo's friend, and Romeo himself claims revenge by killing Tybalt. From then on, Shakespeare triggers tragedy. Our very own version of Romeo & Juliet will bring those scenes to life through choreographies and the music by Prokofiev, music that will even be more dramatic thanks to the variety of colours created by the tuba and the piano and that it will draw pictures that will depict the story with veracity and sentimentality, via intimacy and close to the audience. Juliet will emerge from the Classicism while Romeo from the current era, breaking with classic stereotypes in an original and current way. We are all acquainted with Shakespeare's dénouements since his stories usually bring us to drama, however, we currently have the power to change the course of life events, don't you agree with that?
Sergei Prokofiev (1891-1953)
Romeo & Juliet (1940), for tuba and piano
(Arrangement by Charles Vernon, 1948, from 2011 and Ricardo Mollá, 1992, from 2019)
Introduction
The City Awakens
Public Merry-Making
The Young Girl Juliet
Masks
Montagues and Capulets
The Death of Tybalt (Mercutio)
Romeo at Friar Lawrence's
Romeo and Juliet at Parting
Juliet's Death and Funeral
Duo2Arts wants to present a version for two dancers, one classically trained and the other one of contemporary styles, in order to differentiate the two families even more.