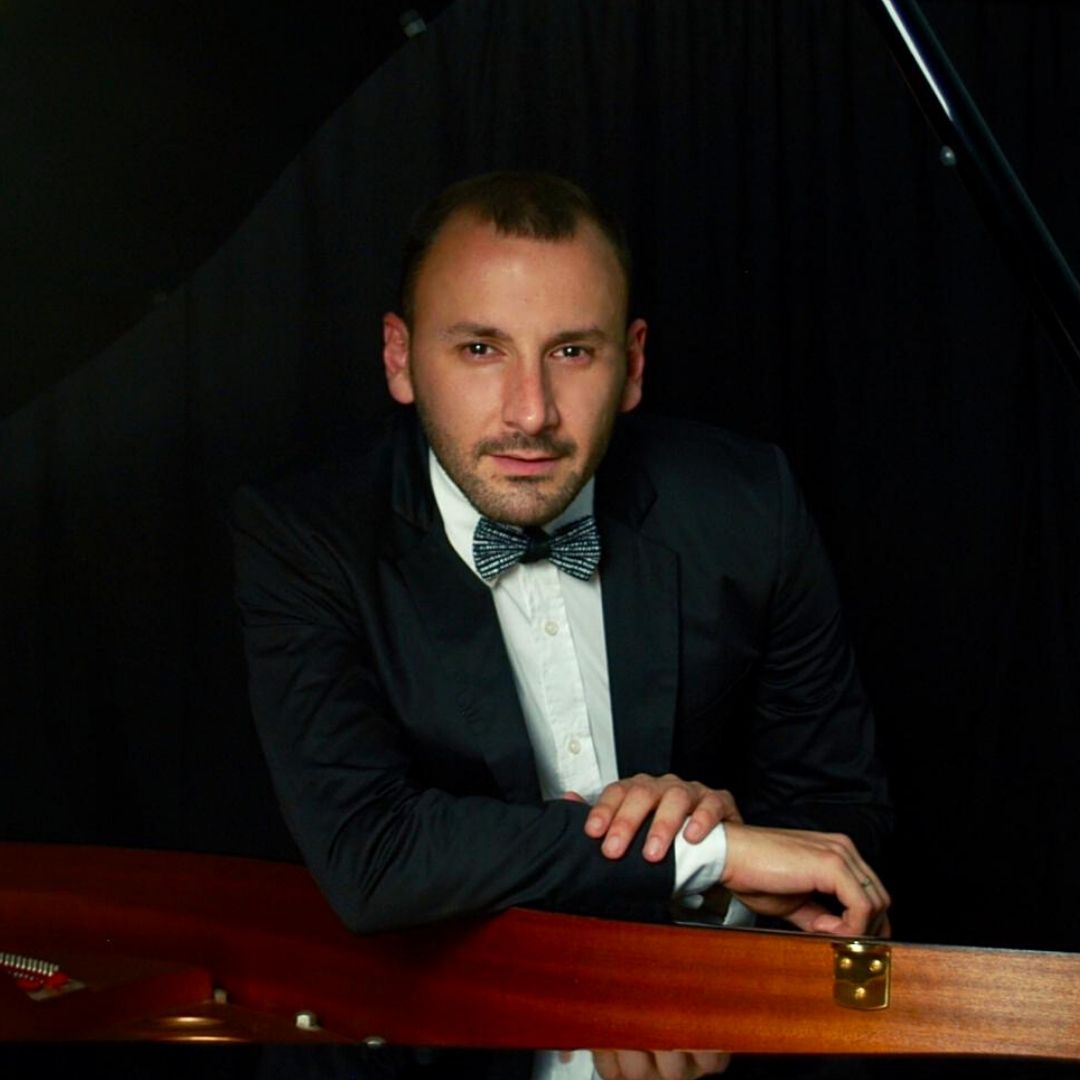 A native of Madrid (Spain), David Jimenez was introduced to the piano at the Escuela Municipal Maestro Barbieri mentored by Carmen de la Oz, continuing his studies at the Getafe Conservatory with Carolina Gangutia, Javier Rodriguez and Miguel Romea and at the Cordoba Conservatory with Andres Cosano.
Jimenez pursued both a Master's degree in Music Education and Music Therapy at the Nebrija University and a Master's degree in Piano Performance at the Valencia International University as a pupil of Brenno Ambrossini and Francisco Escoda. In addition, Jimenez attended various workshops to further his knowledge held by Claudio Martinez Menher, Mariana Gurkova, Manuel Carra, Patrin Garcia, Ana Guijarro, among others.
He has collaborated with members of the National Orchestra of Spain, Madrid Opera House, Community of Madrid Symphony Orchestra, Basque National Orchestra or international tuba soloist Sérgio Carolino.
An active soloist and chamber music collaborator, Jimenez has recently performed in various locations throughout the Spanish geography, including Teatros del Canal and Centro Cultural de los Ejercitos in Madrid, Centro de Artes Escenicas in Navalcarnero, Auditorio del Palacio del Rey Don Pedro I in Seville, Centro Integrado de Musica in San Lorenzo de El Escorial and Conservatorio de Musica y Danza in Gijon.
A musician with entrepreneurial spirit, always eager to embark in diverse projects in hopes of presenting classical music to the younger generations, Jimenez has presented interesting shows including a musical tale of Saint-Säens' Carnival of the Animals, an All-Liszt program featuring the Theater Company Tyl Tyl or a dramatization of the tale A Taste of the Moon. He currently balances his life as accompanist at the El Escorial Conservatory with various musical projects and fatherhood.